March 20th, 2014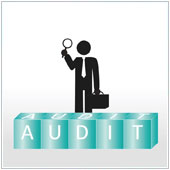 Security of a business's systems and networks should be important to many business owners and managers. In fact, an increasing number of companies are implementing security strategies. While these strategies do keep businesses secure, there is one critical element that could cause plans to fail, leading to an increased chance of a breach of security: The audit.
Auditing and the security security strategy
Auditing your company's security is important, the only problem business owners run across is where and what they should be auditing. The easiest way to do this is to first look at the common elements of developing security strategies.
Read more.